Clients
Concord Consulting staff and fellows have provided strategic advice and training to senior UN leadership; northern and southern government officials; intelligence services; think tanks and research institutions; civil society leaders and organisations; armed forces; elected officials; and the business community through consulting, advisory services, media appearances, and policy development. Concord Consulting retains a flawless track record of outstanding project and program delivery and encourages prospective clients and partners to contact past clients and partners for an honest assessment of our approach, values, engagement and delivery capacity.
Our former and current clients include: Aga Khan Development Network; Asian Development Bank; BBC; Center on International Cooperation (CIC) at New York University Collaborative; Africa Budget Reform Initiative (CABRI); Danish Armed Forces; Danish Institute for International Studies; Department for International Development (DFID); European Union; Geneva Call; Overseas Development Institute (ODI); Hope International Development Agency; IDS International; International Foundation for Election System; Interpeace; Konrad Adenauer Stiftung; NATO; Office of the National Security Advisor Nigeria; Office of the President of the UN General Assembly; Olof Palme International Center; Organization for Economic Co-operation and Development (OECD); Organization for Security and Cooperation in Europe (OSCE); Oxfam; Peace Nexus; Save The Children; South Sudan Partnership Fund; The International Fund for Agricultural Development (IFAD); UK Foreign and Commonwealth Office; UN Peacebuilding Support Office; UNDP; UNDSS; UNICEF; United Nations Department of Economic and Social Affairs; United Nations Department of Peacekeeping Operations; United Nations High Commissioner for Refugees (UNHCR); United Nations Office of Counter-Terrorism (UNOCT); United States Institute of Peace; UNOPS; UNV; USAID; World Bank and World Vision.
"The development of the program involved extensive consultations within and beyond UNV and required a comprehensive analysis of a multitude of existing documents and resources. Kristoffer developed a truly innovative and outstanding program for UNV in a very short time period while also carefully managing a delicate, multi-stakeholder process"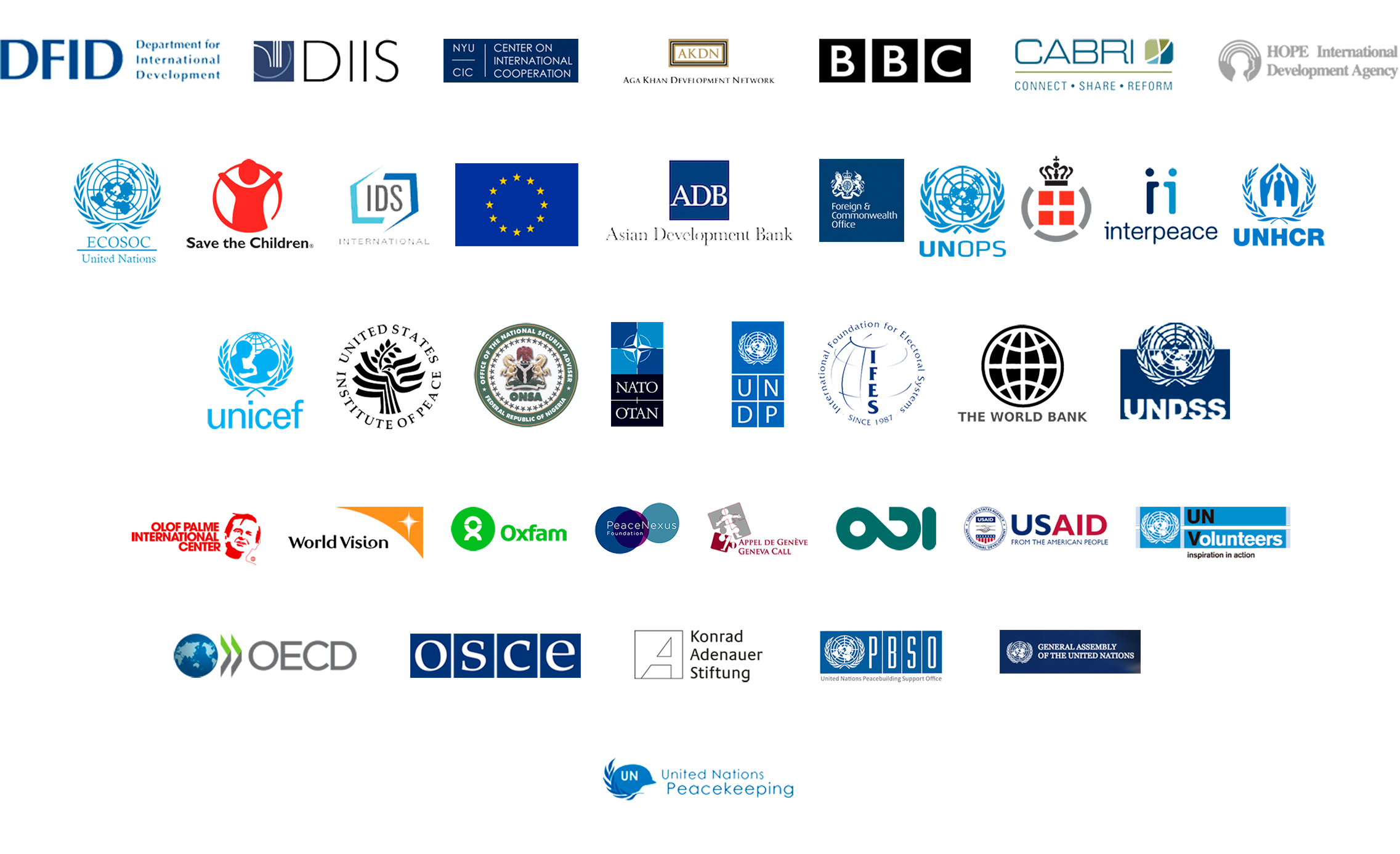 Partners
Concord Consulting partners with both local and international organizations and companies that add valuable insights and expertise to the projects throughout the world. 
"Our partnership combines local expertise and implementation capacities with global best practices on key areas for our projects. Through this partnership we thrive mutually – as the local organizations develop their capacities and practices and Concord fellows achieve valuable on-the-ground perspectives"